Home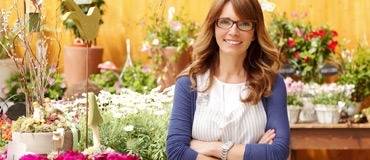 We're a real Fort Worth Florist on Camp Bowie in Fort Worth, TX established in 1992 offering fresh Fort Worth Flower Delivery plus flower delivery to surrounding cities in Fort Worth, Tarrant County, Texas. Other floral sites drop ship your perishable flowers in a box and leave them on the porch for the recipient to trim and arrange. If you want fresh flowers, beautifully arranged plus hand delivered in Fort Worth, you can depend on us. Our beautifully designed bouquets will not disappoint your recipient, their flowers will be delivered fresh and undamaged. For Flower Delivery Fort Worth, don't take a chance on those other sites - order your fresh flowers from our Fort Worth Florist today!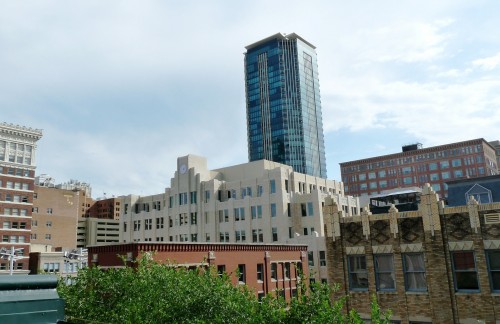 There are several major medical facilities in Fort Worth, TX to meet any health care need. Bouquets can be sent to a patient's room from our Fort Worth Florist while they are in the hospital.
Nursing homes in Fort Worth, TX area that we will gladly deliver to on a daily basis include: Trinity Terrace Retirement Community, Life Care Center of Haltom, Cityview Care Center, Westhaven Nursing Home, Wedgewood Nursing Home, Renaissance Park Multi Care Center, and Comfort Keepers.

When the unfortunate happens, wreaths and sprays from our Fort Worth Florist are often selected and sent to the Fort Worth Funeral Homes hosting the funeral or viewing of the deceased. We offer Standing Sprays, Casket Flowers, Sympathy Arrangements, living plants plus much more. Living plants, are often taken to or kept in the home after the memorial service is held.
Funeral homes in Fort Worth, TX include: Greenwood Funeral Home, Mount Olivet Funeral Home, Laurel Land Funeral Home, Thompson's Harveson & Cole Funeral Home, Carrillo Funeral Home, Brown Owens & Brumley Funeral Home, Baker Funeral Home Inc, and Gregory W Spencer Funeral Home.
Memorial services can be held to honor and mark the one's passing. This allows residents and far away family members to come together. Let our Fort Worth Florist handle your next sympathy arrangements to honor your families lost loved one properly.
Most floral arrangements last 4-7 days or longer, depending on the flowers used and the care they receive. The Society of American Florists provides these tips for longer-lasting, more vibrant flowers:
For loose bunches or boxed flowers
Keep your flowers in a cool place until you can get them in a flower food solution. Don't forget how important it is to follow the mixing directions on the flower food packet.
Fill a clean, deep vase with water and add the flower food from your florist.
Remove leaves that will be below the waterline. Leaves in water will promote bacterial microbial growth that may limit water uptake by the flower.
Re-cut stems by removing one to two inches with a sharp knife. Place the flowers in the vase solution you've prepared.
For floral arrangements
Keep the vase filled (or floral foam soaked) with water. Flower foods make flowers last longer, but it is important to follow the mixing directions on the flower food packet. Most packets are to be mixed with either a pint or a quart of water. Flower foods should not be diluted with more water than is specified on the packet.
If the water becomes cloudy, replace it entirely with new water. If possible, re-cut stems by removing one to two inches with a sharp knife. Be sure to use a sharp knife or clippers that will not crush the stems. Immediately place the stems into solution.
Keep flowers in a cool spot (65 to 72 degrees Fahrenheit), away from direct sunlight, heating or cooling vents, or directly under ceiling fans. Most flowers will last longer under cool conditions.
Selecting Flowers
When selecting flowers, look for flowers with upright, firm petals and buds beginning to open. Yellow, spotted or drooping leaves are signs of age.
When using woody stems and branches (such as quince, forsythia or lilac), cut the stem with sharp pruning shears. Place them in warm water containing fresh flower food to promote flower opening.