About Us
Offering same day flower delivery Fort Worth, TX!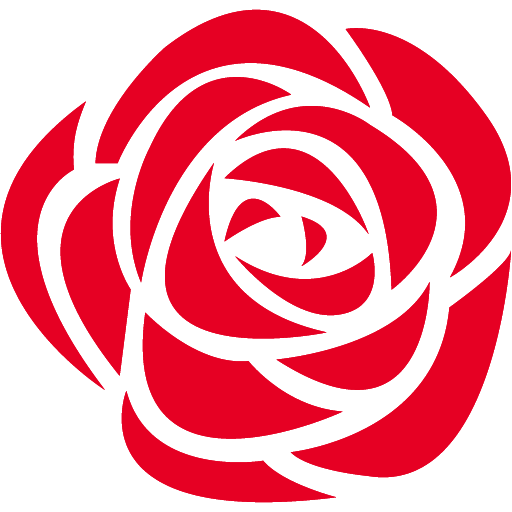 Neighborhood florist Fort Worth providing seasonal, tropical & sympathy arrangements, plus plants, baskets & gifts. Address: 8247 Camp Bowie W Blvd, Fort Worth, TX 76116. Hours: Monday 10AM–5:30PM. Tuesday 10AM–5:30PM. Wednesday 10AM–5:30PM. Thursday 10AM–5:30PM. Friday 10AM–5:30PM. Saturday 10AM–3PM. Sunday Closed. Phone: (817) 244-2345. Email Address: [email protected]. Holiday Information Christmas - Closed Memorial Day - Closed Thanksgiving - Closed Mothers Day - Open Fathers Day - Closed Fourth of July - Closed Easter - Closed Valentine's Day - Open Labor Day - Closed New Year's Day - Closed Good Friday - Open.

Sending Fresh Flowers Online in Fort Worth, TX
Have you ever bought flowers from a nationally recognized online florist, only to learn that they were shipped in a box and left on the doorstep?
Buying from a local florist ensures you get quality flowers, timely delivery and most of all value for your money.
At our local Fort Worth florist, we want your flower-sending experience to be truly exceptional. We are committed to getting it right for every special flower occasion. Let our Fort Worth flower shop design and deliver a floral arrangement for you in Fort Worth, Texas!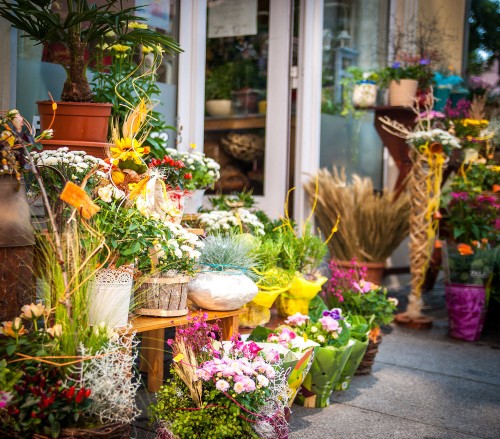 Flower Types and Their Meanings
Alstroemeria: Friendship & devotion
Aster: Enchanted, symbol of patience
Bird of Paradise: Joyfulness, paradise, 9th wedding anniversary
Carnation Pink: Mother's love, January birth flower, 1st wedding anniversary
Carnation Red: Passion, January birth flower, 1st wedding anniversary
Carnation White: Innocence, pure love, good luck
Chrysanthemum: Perfection, optimism, joy, November birth flower, 13th wedding anniversary
Daisy: Innocence, loyal love, purity
Forget-Me-Not: True love, memories
Freesia: Innocence, friendship, 7th wedding anniversary
Gerbera Daisy: Happiness
Gladiolus: Strength of character, infatuation, August birth flower, 40th wedding anniversary
Heather: Admiration, good luck, protection
Hyacinth: Constancy, sport or play
Hydrangea: Gratefulness, sincerity, 4th wedding anniversary
Iris: Valor, wisdom, faith, February birth flower, 25th wedding anniversary
Lilly (Calla): Beauty
Lilly (Stargazer): Wealth & prosperity
Orchid: Love, rare beauty, luxury, strength
Protea: Diversity, courage
Ranunculus: I am dazzled by your charm
Rose (Peach): Desire and excitement
Rose (Pink): Gratitude, admiration
Rose (Red & White together): Unity, humility
Rose (Red): Lover's rose, passion
Rose (single full bloom): I love you
Rose (White): Innocence and humility
Rose (Yellow): Friendship, joy
Snapdragon: Graciousness
Statice: Remembrance
Stock: Happy life
Sunflower: Sunshine, adoration, longevity, 3rd wedding anniversary
Tulip: Elegance, grace, lover's heart, 11th wedding anniversary
Flower Care and Tips for Florist Designed Floral Arrangements
Most floral arrangements last 4-7 days or longer, depending on the flowers used and the care they receive. The Society of American Florists provides these tips for longer-lasting, more vibrant flowers:
Keep the vase filled (or floral foam soaked) with water. Flower foods make flowers last longer but it is important to follow the mixing directions on the flower food packet. Most packets are to be mixed with either a pint or a quart of water. Flower foods should not be diluted with more water than is specified on the packet.
If the water becomes cloudy, replace it entirely with new water. If possible, re-cut stems by removing one to two inches with a sharp knife. Be sure to use a sharp knife or clippers that will not crush the stems. Immediately place the stems into solution.
Keep flowers in a cool spot (65 to 72 degrees Fahrenheit), away from direct sunlight, heating or cooling vents, or directly under ceiling fans. Most flowers will last longer under cool conditions.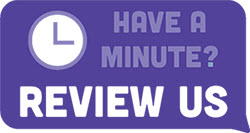 Flower Delivery Fort Worth
Our Fort Worth florist provides flower delivery to the following areas in or near Fort Worth, TX: West 7th Fort Worth, Aledo, Crowley, Colleyville, Hulen, Cityview, Benbrook, White Settlement, Whiskey Flats, Haslet, Ridglea, River Oaks, Everman, Burleson, Keller, Roanoke, Granbury, Hurst, Richland Hills, Watauga, Haltom City, Saginaw, North Richland Hills, Lake Worth, Azle, Arlington, Southlake, Westlake TX.
Our Fort Worth florist provides same day flower delivery to the following zip codes in or near Fort Worth, TX: 76001, 76002, 76003, 76005, 76006, 76008, 76010, 76011, 76012, 76013, 76014, 76015, 76016, 76017, 76018, 76020, 76021, 76022, 76028, 76033, 76034, 76036, 76039, 76040, 76051, 76052, 76053, 76054, 76060, 76063, 76087, 76092, 76096, 76101, 76102, 76103, 76104, 76105, 76106, 76107, 76108, 76109, 76110, 76111, 76112, 76113, 76114, 76115, 76117, 76118, 76119, 76120, 76122, 76123, 76126, 76127, 76129, 76130, 76131, 76132, 76133, 76134, 76135, 76136, 76137, 76140, 76147, 76148, 76155, 76162, 76164, 76177, 76179, 76180, 76182, 76192, 76197, 76244, 76248, 76262.
There are several major medical facilities in Fort Worth, TX to meet any health care need. Bouquets can be sent to a patient's room from our Fort Worth Florist while they are in the hospital.
If you wish to send flowers to a patient staying in a Fort Worth Hospital, a room number, the address of the facility, and a phone number is required when placing your order. The more information we have, the easier it will be for us to get your flowers where they need to go and in time.
Nursing homes in Fort Worth, TX area that we will gladly deliver to on a daily basis include: Trinity Terrace Retirement Community, Life Care Center of Haltom, Cityview Care Center, Westhaven Nursing Home, Wedgewood Nursing Home, Renaissance Park Multi Care Center, and Comfort Keepers.
If you are sending flowers to a friend or family member staying at one of the many assisted living homes or nursing facilities in Fort Worth a phone number, the address and the name of the nursing home and a valid phone number of either the nursing home itself or the recipient is required while placing your order.
When the unfortunate happens, wreaths and sprays from our Fort Worth Florist are often selected and sent to the Fort Worth Funeral Homes hosting the funeral or viewing of the deceased. We offer Standing Sprays, Casket Flowers, Sympathy Arrangements, living plants plus much more. Living plants, are often taken to or kept in the home after the memorial service is held.
Funeral homes in Fort Worth, TX include: Greenwood Funeral Home, Mount Olivet Funeral Home, Laurel Land Funeral Home, Thompson's Harveson & Cole Funeral Home, Carrillo Funeral Home, Brown Owens & Brumley Funeral Home, Baker Funeral Home Inc, and Gregory W Spencer Funeral Home.