Blog
Flower Meanings
Alstroemeria: Friendship & devotion Aster: Enchanted, symbol of patience
Bird of Paradise: Joyfulness, paradise, 9th wedding anniversary Carnation Pink: Mother's love, January birth flower, 1st wedding anniversary
Carnation Red: Passion, January birth flower, 1st wedding anniversary
Carnation White: Innocence, pure love, good luck
Chrysanthemum: Perfection, optimism, joy, November birth flower, 13th wedding anniversary
Daisy: Innocence, loyal love, purity Forget-Me-Not: True love, memories
Freesia: Innocence, friendship, 7th wedding anniversary Gerbera Daisy: Happiness
Gladiolus: Strength of character, infatuation, August birth flower, 40th wedding anniversary
Heather: Admiration, good luck, protection Hyacinth: Constancy, sport or play
Hydrangea: Gratefulness, sincerity, 4th wedding anniversary Iris: Valor, wisdom, faith, February birth flower, 25th wedding anniversary
Lilly (Calla): Beauty Lilly (Stargazer): Wealth & prosperity Orchid: Love, rare beauty, luxury, strength
Protea: Diversity, courage Ranunculus: I am dazzled by your charm
Rose (Peach): Desire and excitement Rose (Pink): Gratitude, admiration Rose (Red & White together): Unity, humility Rose (Red): Lover's rose, passion Rose (single full bloom): I love you Rose (White): Innocence and humility Rose (Yellow): Friendship, joy Snapdragon: Graciousness Statice: Remembrance
Stock: Happy life Sunflower: Sunshine, adoration, longevity, 3rd wedding anniversary Tulip: Elegance, grace, lover's heart, 11th wedding anniversary
Our Favorite Types of Flowers
1. Rose - There's no doubt about it – the rose is the world's most popular and acclaimed flower. Available in a variety of sizes, shapes and colors, roses symbolize love and happiness. People offer bouquets on birthdays and anniversaries, weddings and special events because the flowers are truly inspirational. Roses also denote beauty, innocence, politics, and war, and nowadays many people grow roses in their homes and gardens. The flowers have the freshest smell, not to mention that they look incredibly delicate. Apart from all-natural colors of red and white, today one can find roses in all sorts of other color combinations, including blue and black for example. Shop Roses for Delivery in Fort Worth, TX
2. Carnation - Carnations date back more than 2,000 years. They're rich with mythology, symbolism and even debate, mostly because of the name. Some say that it comes from Ancient Greece, while others argue that it is derived from "carnis", a Latin word that means flesh, thus bringing out the original pink shade of the flower that is related to incarnation. Carnations are extremely common flowers that symbolize fascination, distinction and love. They can be found in a wealth of shades and color combinations, starting from classic red and pink, to unusual combos of yellow and blue, fuschia, purple and more.
3. Tulip - Tulips became popular in the 17th century when they started invading major European countries, especially Holland. Many people began collecting these tantalizing bell-shaped flowers, thus triggering a trend known as "tulipomania". Widespread all over Europe in the spring, tulips are available in many interesting colors, starting from red & yellow, to more unusual shades of light blue & purple.
4. Daisy - Although they have the simplest design, daisies are incredibly beautiful flowers. They convey a lot of exuberance and merriment; many people grow them in their gardens, or gift them to their significant others. As for their significance, botanists argue that daisies symbolize purity and innocence. The perennial flower with evergreen leaves has thin, white petals and a yellow center; it can be grown anywhere provided that you provide them enough water.
5. Sunflower - Also known as helianthus, the sunflower is one of the world's most striking flowers. Its name comes from the Greek words "helios" that means the sun, and "anthos" that means flower. Featuring 67 species, the sunflower is believed to have originated from the Americas. Nowadays, it is distributed around the world, and even cultivated for its seeds. Sunflowers may reach over 1 meter in diameter, and the actual flower has deep yellow petals and brown, seedy center. Sunflower Delivery Fort Worth, TX
6. Daffodil - Daffodils are exceptional flowers that symbolize friendship, and they belong to the Narcissus genus. Featuring a trumpet-shaped structure placed against a background in the shape of a star, daffodils come in deep yellow. They flourish in the spring season and they bloom in clusters. Native to the Mediterranean region, these gorgeous flowers can also be found in shades of yellow & orange, white & orange, lime & green, pink and more.
7. Gerbera - Gerberas are part of the sunflower family, and they symbolize both purity and innocence. Because they're available in a wealth of colors, they're ideal for decorating a home. This perennial flower features a wide capitulum with outstanding two-lipped ray florets. Even though the capitulum looks like single flower, in fact it hosts many individual flowers.
8. Orchid - The orchid is one of the world's most graceful flowers. It is an ornamental plant available in beautiful shades of pink, white, deep purple, fuchsia and more. Orchids symbolize strength, beauty and luxury, and in ancient Greece they were related to virility. In ancient Greece, pregnant women fed their husbands orchids in the hopes that their unborn babies would be boys.
9. Iris - Iris means rainbow, and the flower belongs to Iris, a Greek goddess and a messenger of love. The main symbol of this flower is eloquence; irises are exceptional plants to grow in the garden and they're available in numerous colors, from red and brown to yellow, orange, pink, and even black.
10. Lilac - In the Greek mythology, the story of the lilac flower is quite fascinating. It starts with a superb nymph called 'Syringa', which is actually the botanical name of the flower. When the god of fields and forests, Pan, is bewitched by Syringa's beauty, he starts chasing her. Terrified by Pan, the nymph turns into an aromatic flower, the lilac. The purple flower is an omen to the spring season, and it symbolizes emotions of love and admiration.
11. Gardenia - Gardenias are extremely delicate and fragile flowers indigenous to the subtropical and tropical areas of Australia, South Africa and Asia. These evergreen shrubs have glossy leaves and sheer white flowers with an intoxicating sweet flagrance. Rumor has it that gardenias mean secret love, so there's definitely some mystery hidden behind this beautiful flower.
12. Jasmine - Scientifically known as "jasminum sambac", the jasmine flower is a popular species of the genus, and it is Indonesia's national flower. Extremely popular worldwide, jasmine is native to temperate and tropical regions around the world. Sweet scented and extremely enticing at a first glimpse, its fragrance is usually released in the evening, after the sun was set, and particularly when it's almost full moon.
13. Magnolia - Appreciated around the world for their flowers and forms, magnolias grow in trees or shrubs. They produce white, pink, yellow or purple flowers and their leaves are evergreen and super glossy. Around the world, there are more than 200 magnolia species, mostly native to tropical, subtropical and temperate regions of Central America, Asia and the Caribbean. The name of the flower comes from Pierre Magnolia, a 17th century botanist; as for the flower's symbolism, many agree that magnolias represent perseverance, nobility, love for nature and dignity.
14. Hyacinth - The hyacinth flower is a true wonder of nature with narrow leaves that fold lengthwise and fragrant colorful flowers that blossom in crowded clusters. The species includes 30 additional flowering plants and it is originally from Africa and the Mediterranean region. The flowers look like beautiful starfish, and are available in many different shades of deep purple, pink, white, and hybrids.
15. Lilly of the Valley - Can you believe that this incredibly small flower has the most powerful scent? Lilly of the Valley blooms in the spring; it has long, voluminous leaves and bell-shaped flowers that grow in clusters. It's an extremely interesting plant indigenous to the Mediterranean regions. Lilly of the Valley is fond of shade, and it sometimes spreads too quickly around people's gardens. Some people know it under the name 'Mary's Tears' or 'Our Lady's Tears'; according to various Christian legends, the flower sprang after the Virgin Mary shed tears when Jesus was crucified.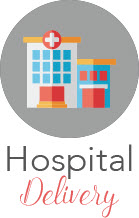 Flower Care and Tips
Most floral arrangements will last longer, depending on the care they receive. Keep the flower vase filled with fresh water. Try keeping your flower bouquet in a cooler spot, away from sunlight and especially far away from heating vents.
Sympathy flowers are a great way to show support to a family that is grieving the loss of a loved one.
Lily: This lovely flower usually blooms in summer, and is often interpreted as a symbol of renewal and rebirth.
Rose: This enormously popular flower has very different meanings associated with different colors. Like the lily, white roses tend to represent purity and innocence.
Carnation: The carnation is a symbol of love. Some people believe that the word "carnation" came from "incarnation," the Latin word that refers to God in the flesh.
Hyacinth: The purple hyacinth is a famous symbol of sorrow and regret. For a funeral setting, this expression is undoubtedly appropriate.
Chrysanthemum: In America, this gorgeous flower has many meanings, used as an expression of support or an encouragement to "get well soon."
Gladiolus: The gladiolus is a beautiful representation of strength and character. By giving a grieving family this flower, you permanently remind them what lovely people they are and encourage them to persevere on their grief journey.
Forget-Me-Not: The meaning of this flower shouldn't be too difficult to decipher. An emblem of remembrance, the forget-me-not communicates this simple but essential message to a family: your loved one lives on in our memories.
What message to write for sympathy or funeral flowers?
Sympathy & Friendship
In Sympathy and Friendship Wishing we could be by your side at this time.
Wishing Peace & Comfort
May the peace which comes from the memories of love shared comfort you now and in the days ahead.
Condolences, Religious
We are sending our condolences on your loss. May you find strength in the love of God.
Thinking of You
We are thinking of you and sending our sincerest sympathy for your loss of someone so dear to all of us.
Thoughts & Prayers
Keeping you in (our) thoughts and prayers.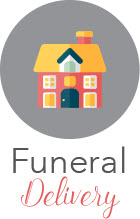 Everyone probably knows their astrology sign and birthstone, but did you know you also have birth flowers? That's right! Every person also has their own birth flowers that correspond with the month they were born in. The birth flowers are as follows:
January: Carnations and Snowdrops
February: Violet and Primrose
March: Daffodil and the Jonquil
April: Daisy and the Sweet Pea
May: Lily of the Valley and Hawthorns
June: Roses and Honeysuckle
July: Larkspur and Water Lily
August: Gladiolus and the Poppy
September: Aster and Morning Glories
October: Marigolds and Cosmos
November: Chrysanthemum
December: Narcissus (paperwhite) and the Holly
January Birth Flowers: Carnations and Snowdrops
In the middle of winter when the weather is cold, flowers probably aren't the first thing that comes to mid. But that doesn't have to be the case! January's birth flowers are the carnation and the snowdrop. Carnations come in many different colors and each color has a different meaning. For example, a red carnation says "I love you," making them a great gift for your friends with January birthdays. The snowdrop is a small white hanging flower that represents hope and beauty, and looks absolutely gorgeous when accompanied with fresh carnations.
February Birth Flowers: Violets and The Primrose
When you think of February and flowers, you probably think of a dozen red roses and last-minute Valentine's Day deliveries. It's not all about roses in February, though, because the birth flowers are violets and the primrose. Violets symbolizes loyalty, so they make a great birthday gift for your most loyal friend. Primroses are a colorful perennial flower, and sending them means you can't live without someone. If you have a significant other with a February birthday, skip the roses and send them primrose instead.
March Birth Flowers: Daffodils or the Jonquil
Fun fact: the jonquil is actually a type of daffodil. Sometimes people refer to the March birth flower as daffodils, while others are more specific in saying that it's the jonquil. Both are correct! Daffodils represent a love that cannot be rivaled, so they make a great birthday gift for your March friends. Because the daffodil's botanical name is actually the Narcissus, they can also stand for death and rebirth after the self-loving Narcissus in Greek mythology.
April Birth Flowers: Daisies and the Sweet Pea
Daisies are symbolic of innocence and loyal love. They would be a very sweet flower for anyone, but especially any young kids you have in your life. Sweet peas symbolize blissful pleasure, so sending these to any loved ones with an April birthday is a good way to make sure they start a new year off blissfully.
May Birth Flowers: Lily of the Valley and the Hawthorn Plant
The lily of the valley represents sweetness and humility, so send your friends with a May birthday a little sweetness in the form of flowers this year. While the lily of the valley is beautiful and a sweet gift, we recommend holding off if you know they have little kids or pets running around their home because they are very toxic if ingested. If that's the case, send a hawthorn plant! The hawthorn plant represents hope and supreme happiness.
June Birth Flowers: Roses and Honeysuckle
Roses are a popular choice for every season and occasion, and that's because they have so many different meanings. There really isn't an occasion that a rose doesn't work in. If you're sending roses for a loved one's birthday this June, you might want to go for a pink rose for happiness or red roses to tell them "I love you." If you're looking for a more unique flower this June, try the honeysuckle! Honeysuckles mean everlasting love. Bonus- these flowers are a hummingbird magnet!
July Birth Flowers: The Larkspur and the Water Lily
The larkspur is another flower that has a few meanings! Some good ones for a loved one's birthday are white, which stands for happy nature, and purple, which typically represents a first love. A different option for the month of July is the water lily. The water lily signifies purity and majesty. Make the birthday guy or gal feel like royalty on their special day with a special water lily delivery.
August Birth Flowers: The Gladiolus and the Poppy
The gladiolus is a beautiful pink flower that represents integrity and infatuation. Ready to take that crush to the next step? Send them the gladiolus for their birthday! Poppies are another August flower, and they have different meanings depending on what color they are. Red poppies mean pleasure, while yellow poppies mean wishes for wealth and success. Both are great sentiments for a birthday celebration!
September Birth Flowers: The Aster and the Morning Glory
Asters are a pretty, purple symbol of powerful love. The other September flower is the morning glory. Morning glories are a symbol of affection. They may be simple, but sending a morning glory and asters to your September born friends is a beautiful way to send love and affection their way on their special day.
October Birth Flowers: The Marigold and Cosmos
October's birth month flowers are marigolds and cosmos, and no we don't mean the drink! (But a birthday drink couldn't hurt!) Marigolds are gifted as a symbol of undying love, while cosmos are symbolic of order, peace, and serenity. Bonus points if cosmos are planted in your garden; they will attract birds, bees, and butterflies!
November Birth Flower: Chrysanthemums
Different colored chrysanthemums mean different things. Red chrysanthemums mean "I love you," white means innocence and pure love, while yellow means a slighted love. In Chinese or Japanese culture, they symbolize youth and it's thought that placing a chrysanthemum petal at the bottom of a wine glass will enhance your longevity and prevent grey hair. November babies ought to give that a try this year on their birthday (if they're old enough, of course!)
December Birth Flowers: Holly and the Paperwhite
It's very appropriate that the holly is one of December's birth flowers, since it represents domestic happiness. The holiday season is all about time spent with family and loved ones at home after all! If you have a friend born in December that's not really into Christmas, don't worry! The other December birth flower is the narcissus paperwhite! This flower means you want your loved one to stay with you wherever you are.
No matter when you were born, there's one thing every month can agree on, getting flowers for your birthday is great! Check out all the birth flowers our Fort Worth Flower Shop has to offer for a loved one's birthday celebration, where you'll find gorgeous birth flowers and more!
Some beautifully unforgettable flowers for your wedding day
Spring Wedding Flowers Include:
daffodils

lilacs

peony

hyacinth

tulips

iris

freesia

lily of the valley
Popular Flowers for a Summer Wedding:
miniature callas

rose

dahlias

peonies

lisianthus

gerberas

hydrangea

lilies

sunflowers
Wedding Flowers that are readily available in Fall:
sunflowers

callas

chrysanthemums

hydrangea

asters

leucadendron

hypericum, berries

fall accents: leaves, wheat, cattails
Flowers that are Beautiful Choices in Winter:
carnations

poinsettias

gardenia

rose

bells of Ireland

star of Bethlehem

evergreens, holly w/ berries, boxwood
Request a quote for your unique wedding or custom event flowers!